As the sun climbs, people are folding their linens into packing cubes and squaring a nice good beach read on top—something to sink into in the glare of the Caribbean sun, or squint at through oversized sunglasses. Get yer sizzling beach reads! yells the internet (us included, needless to say our list is the best one).
Michelle Dean traces the term "beach read" to the summer of 1990; a patronizing but increasingly potent marketing tool that has influenced covers and publisher calendars to the point that we all take for granted the idea of the cheerful pastel cover and sense that we are all in some SPF-scented vacation book club. Above all, wrote Dean, "the essence of the beach read, most could agree, was more of a mood than anything else: attached to vacation, the book shouldn't have any really weighty themes or social significance. It should be enjoyable and easy, with brisk pace and simple diction."
Of course, Dean pointed out, people read whatever the hell they want on vacation (if you're my husband, every trip involves lugging along The Power Broker, never to finish), which means that around every crystalline pool, people are reclined in color-coordinated separates while reading all kinds of unhinged and explicit stuff. To that end, let me present to you the greatest moments of beach-read dissonance, or, books I recommend for your holiday that are lady on the streets, explicitly subversive freakshow between the sheets.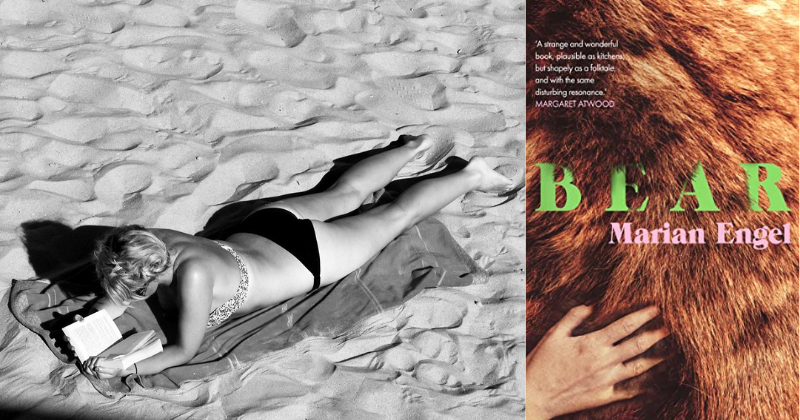 Marian Engel, Bear
Don't forget to re-apply sun lotion to your vulnerable human skin as you take in this story of a woman who falls in love with (and gets physical with) a bear. If people ask you what it's about, say "it's, uh, about the spirit of second-wave feminism."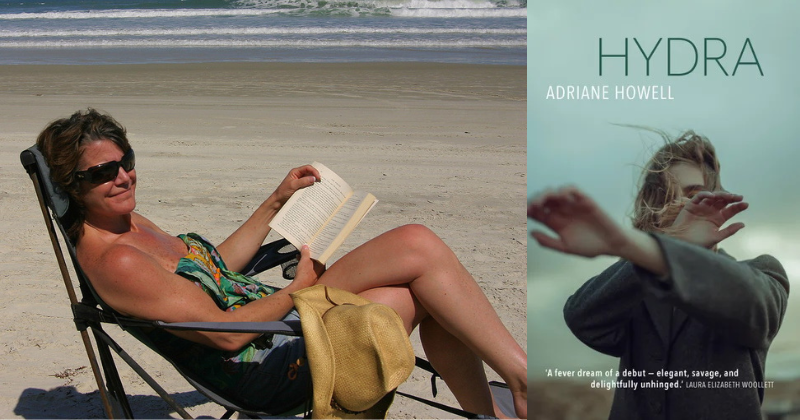 Adriane Howell, Hydra
It is certainly set on a beach! If anyone asks you about Adriane Howell's debut, you can tell them it's about a grieving antiquarian who is cast out of her auction house and takes up in a beachside cottage.
What you're actually going to get with this one is some midnight scrambling along the cliffs chasing ghosts, a horny attempt at hooking up with the soldiers at the nearby naval base, and a bunch of dead rabbits as Anja connects with a mythologized big cat.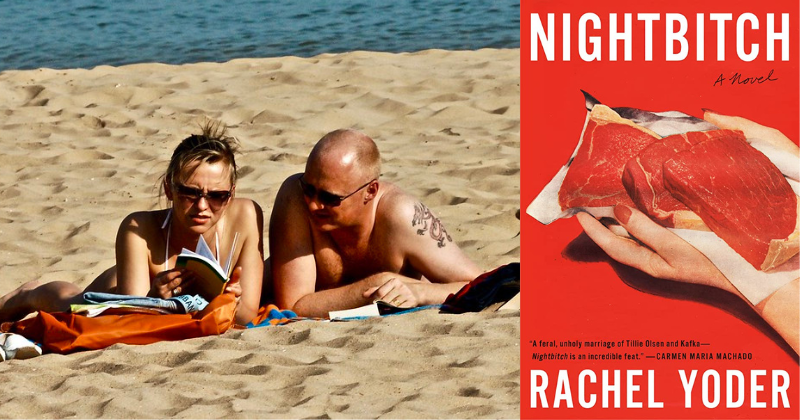 Rachel Yoder, Nightbitch
This is the perfect beach-read tableau: a man asking, "Whaddaya reading, babe?" and a woman elbows-deep in a story she'd rather her partner not know about.
The perfect novel to drop into her hands? Nightbitch, about a woman in the postpartum hellzone (her husband is eternally at work) turning into a murderous she-beast at night, and bringing the entire neighborhood MLM along with her. CW: dead pets.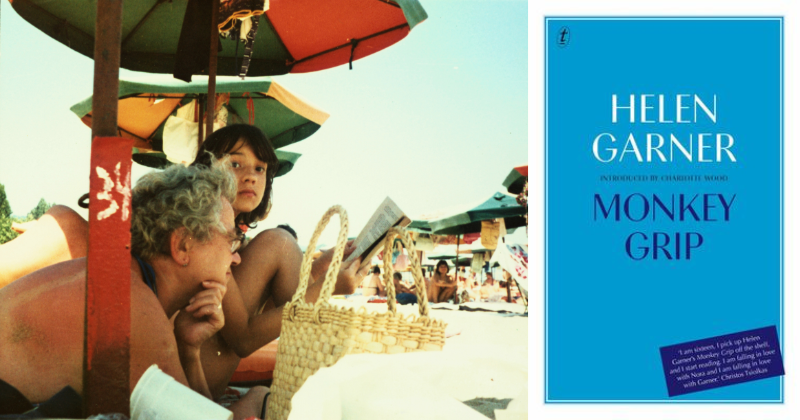 Helen Garner, Monkey Grip
For all she has achieved over the decades, Helen Garner remains off the radar for most men, making her an ideal beach read, should you fancy a little escapism into the messy, hippie world of Nora, who has a child but acts almost as though she doesn't, dragging said child from sharehouse to flophouse as she chases, and messily fucks, junkie Javo.
What is freedom, you might wonder as your kids run around throwing sand because they're too young for Vacation Club? Well, maybe it's this drug-addled slice of Oz nostalgia.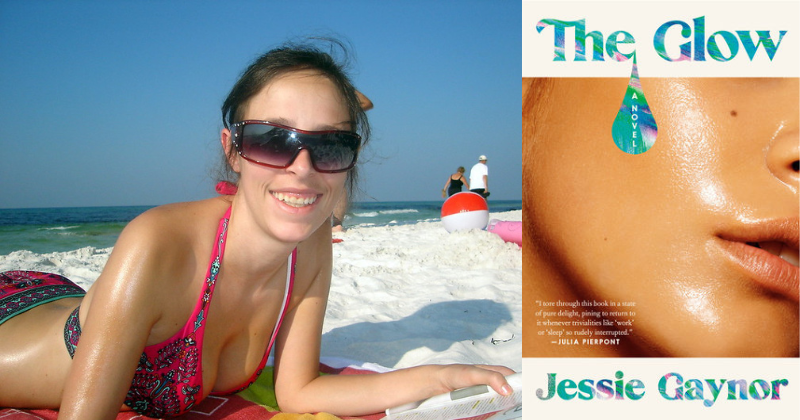 Jessie Gaynor, The Glow
Probably my favorite decoy book cover of all time, The Glow is out this June from Lit Hub's own Jessie Gaynor, and absolutely roasts anyone you're likely to run into on a beach, by a pool, or at an upstate wellness retreat, while looking plausibly like an earnest novel about the quest for wetter-looking skin. In fact, it follows Jane, a 25-year-old whose chief skill is "publicity," as she attempts to infiltrate a wellness retreat out of financial desperation (at least at first).
If you've ever had to stifle a laugh at the noises coming out of a yoga class, you will absolutely cackle when you get to a certain scene by a tree. But also, crucial critiques are made about Our Society. An exquisite beach read on all levels.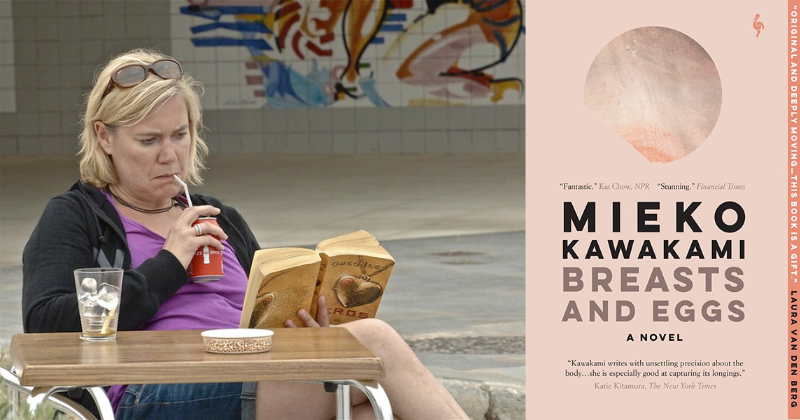 Mieko Kawakami, Breasts and Eggs
Mieko Kawakami wrote perhaps the greatest Ambivalent Read of all time, thus an ideal book for a beach—your conflicted feelings around female bodies, the anvil of motherhood, and general malaise will be offset by the sun, the sun. Follow Natsuko, her sister Makiko and niece Midoriko as they wrestle with the female bargain. Beach bodies, weeee!!
Elena Ferrante, My Brilliant Friend
I dearly love the Neapolitan trilogy for any woman on holiday with a man in salmon chinos. The covers—which have attracted a lot of debate!—do nonetheless provide a veil of harmlessness for a story that I otherwise find capable of sparking a feminist uprising. Want to be sad and angry on a beach? Hop on in.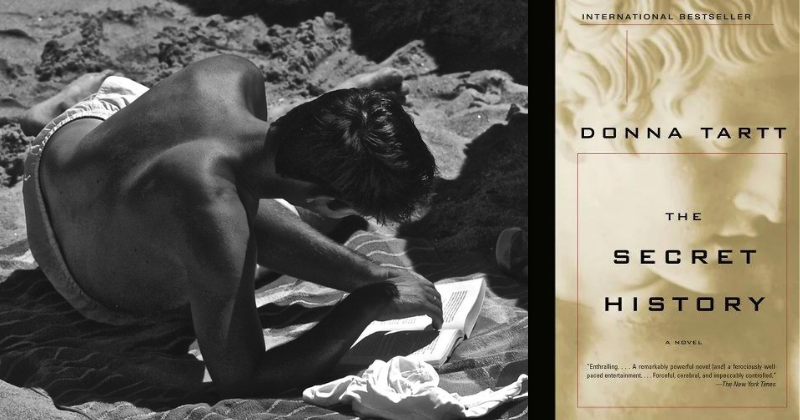 Donna Tartt, The Secret History
This one has been a mainstay of the beach read lists for a longgggg time, which gives reader cover under which to follow the incest, murder, and dark Latin hijinks of Tartt's tricksy debut. Remember to re-apply sunscreen in between visits to the forest outside Bennington.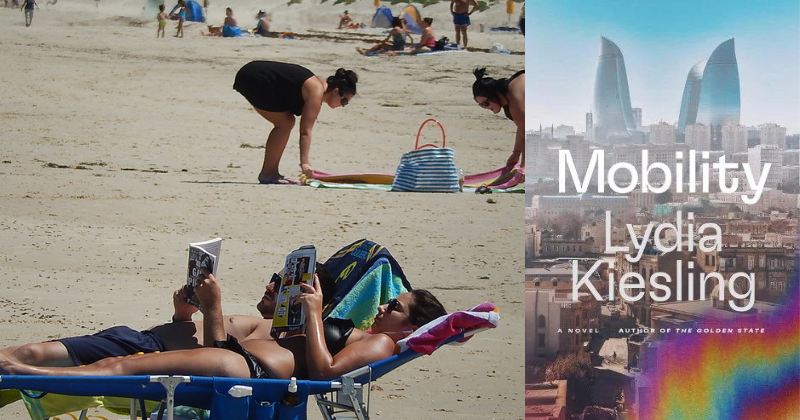 Lydia Kiesling, Mobility
Did someone order some hot cabana sex? How about a depressing slide toward annihilation as the wealthy people of this planet plunder its resources until we're all left in a tornado of wildfire and chaos? No? Either way, I must recommend this ~beachy~ read.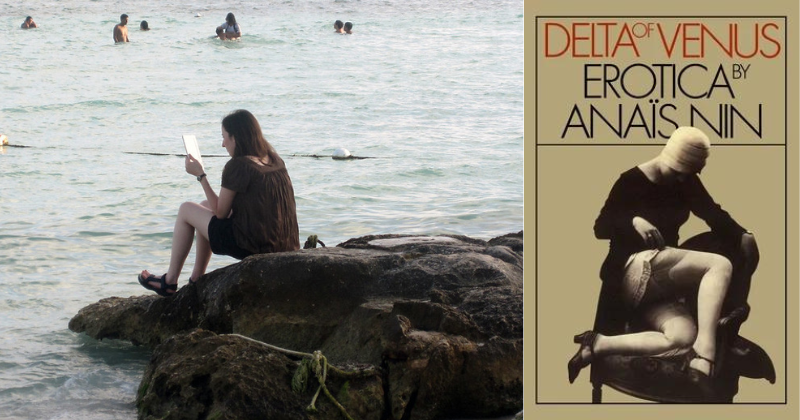 Anaïs Nin, The Delta of Venus
Before you read The Delta of Venus, put on a UPF50 sun-blocking swimsuit that stretches to your ankles and wrists, then put on a hat, then assemble a beach tent, climb inside and zip it shut. Now you are ready to read.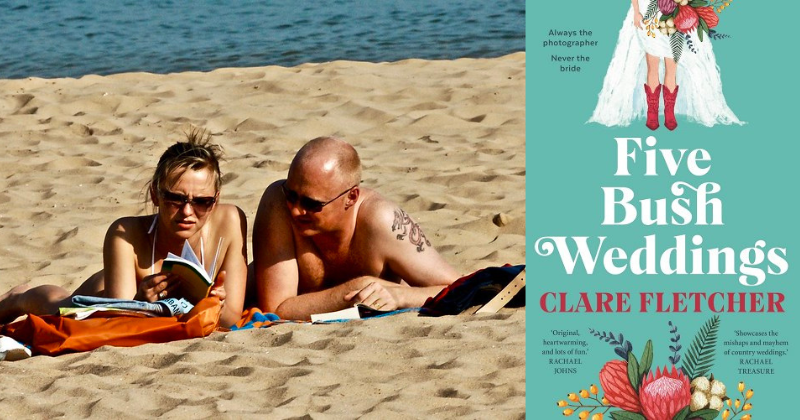 Clare Fletcher, Five Bush Weddings
To be completely honest, Nin's pedophilia and necrophilia was a little bit much for me! I know, what a prude. I can heartily recommend this romantic Aussie novel about a wedding photographer and her bogan high-school crush, however, if you want a bit of heat but also flattering descriptions of meat pies. No shame in it!
BONUS CHILDREN'S CONTENT…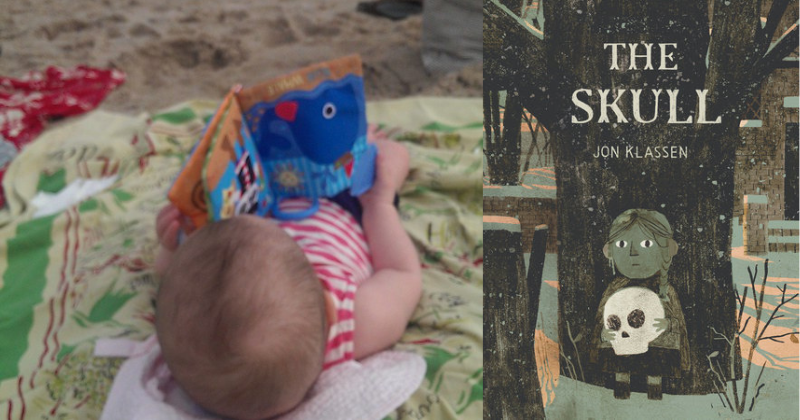 Jon Klassen, The Skull
Coming to a kids' magnetically sand-repelling blanket this July, the latest from children's book author Jon Klassen, about a girl who befriends a skull and chases off a headless skeleton. Precious days!