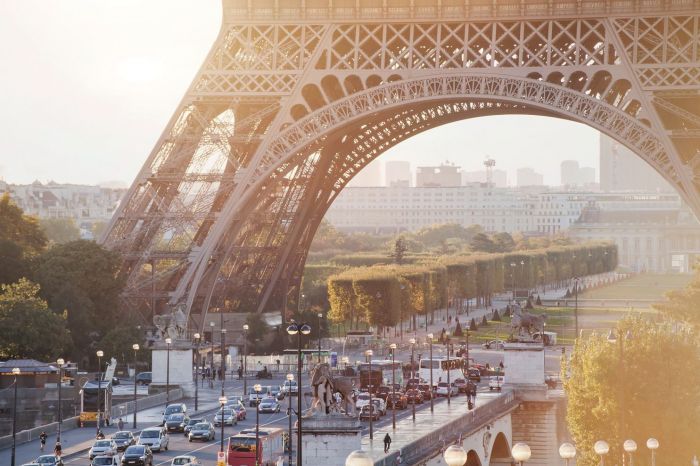 Paris, France. The capital of France is known as "The City of Light" but also "The City of Love" due to the romantic atmosphere it exudes. An international hub as well for fashion along with an international leader in its exquisite cuisine, the metropolis is comprised of 20 different districts with tourist hotspots being the Louvre Museum, Notre Dame cathedral and the Eiffel tower.
There's a never-ending list of places to eat, drink, shop and tour which has regained momentum following the two-year slump caused by the coronavirus pandemic. In 2019, France was the most visited country in the world and Tourism Minister Olivia Gregoire is excited that initial data showed the summer of 2022 growing back to that status. Providing over two million jobs and accounting for 8 percent of France's national gross domestic product, France's tourism industry is primed to rebound in a big way.
Due to the weak Euro an influx of Americans visitors are reveling that the city has opened its borders and softening pandemic restrictions. A COVID certificate is no longer required, while rules on the vaccine pass have been lifted and mask-wearing is no longer mandatory but highlight encouraged. This has brought the initial fears of over tourism, but the French government is considering ways to make tourism of the future more sustainable. They want to ensure that tourists are still experiencing a quality visit while taking climate and emissions into account.
Tourists from the United States account for a large number of travelers to Paris, thanks to the multitude of direct flights by Air France and others. In particular for Air France, over the next three months (September, October, November) flight from Atlanta to Paris as well as flight from Denver to Paris are from $774 round trip. Flying from Atlanta, flights can be booked for $1,270 round trip in September, $849 round trip in October and $774 round trip in November. Flying from Denver, flights can be booked for $1,244 round trip in September, $785 round trip in October and $865 round trip in November.
Along with these non-stop flights from the United States, the airline recently announced new long-haul comfort kits as well as its new long-haul Business cabin on 12 Boeing 777-300s, which will fly for the first time in autumn 2022 from Paris to New York (JFK). The comfort kits will be offered in Business and Premium Economy cabins for an 18-month period and include: a toothbrush and toothpaste, pen, earplugs, soft sleeping mask, pair of socks and rejuvenating hand cream and the Hydra-essential moisturizing cooling face gel from Air France partner Clarins.
Drawing millions of visitors every year, Paris offers an abundance of history through its Neoclassic-design architecture and centuries-old churches while the streets are ever-bustling with locals and tourists roaming the markets and streetside cafes. The city of "many splendors" coined by Ernest Hemingway in his memoir, shops along the Champs Élysées or the boutiques in Le Marais, beckon all to see the latest items from the world's biggest designers. Whilst the city is full of glitz and glamour, make sure to spend time roaming the many arrondissements (districts) while snacking on a sweet or savory street crepe or buttery croissant.