Practical Magic just may be the best movie of all time. Every time the leaves get crisp and the jack o'lanterns come out, I put on that sweet '90s soundtrack. (Okay, it's on right now and Stevie Nicks is singing "If You Ever Did Believe.") I watch it multiple times a year—and not just around Halloween. It's the perfect movie to watch when you love love, when you hate love, when you feel scorned, when you want to celebrate the women around you. (I mean, for me, these are the only four moods to ever oscillate between.) But the reason it's the perfect movie to watch right now is because Alice Hoffman's novel—the source material, the lifeblood—turns a quarter century old today! So, I encourage you to read the beloved book that started it all, to check out these rapid-fire book recs from the magical Alice Hoffman, and then to watch this cult classic tonight.
Hear me out: the film follows sister witches (Sandra Bullock! Nicole Kidman!) born into a terrible curse that dictates that any man who falls in love with a woman in their family will die. It happened to their father, and their mother then died of a broken heart. Orphaned and ostracized in their sleepy small town and raised by their quirky aunts (Stockard Channing! Dianne Wiest!), the girls have very different ways of coping. Sally (Sandra Bullock) just wants to live an invisible life. Gillian (Nicole Kidman) just wants to have fun. Gillian runs away when she turns 18, flitting from city to city and man to man. Sally stays in their hometown and ends up falling in love (in a beautiful moment set awash with Faith Hill's "This Kiss") and starting a family. But of course, the curse rears its ugly head, killing her husband.
Reader, this is just the first fifteen minutes of the movie! We really get going when Gillian is in trouble, when our heroes find their way back to each other. What follows is an incredible story of sisterhood, strong women, the condemnation of abusive men, the healing powers of love. It's Thelma & Louise meets the Dixie Chicks' "Goodbye Earl" plus magic. If that doesn't do it for you, watch it for the '90s fashion, for Nicole Kidman singing "A Case of You" in her car at sunrise and becoming demonically possessed by Goran Višnjić.
Apparently, when the film came out in 1998, it was somewhat of a flop at the box office. But look, there's a really good explanation for that: it was cursed by the witch consultant they brought on and had a spat with. (Does that not make the case for this as the best movie of all time all the stronger?)
I won't spoil the rest, but I will say maybe the real magic is the friends we made along the way midnight margaritas.
*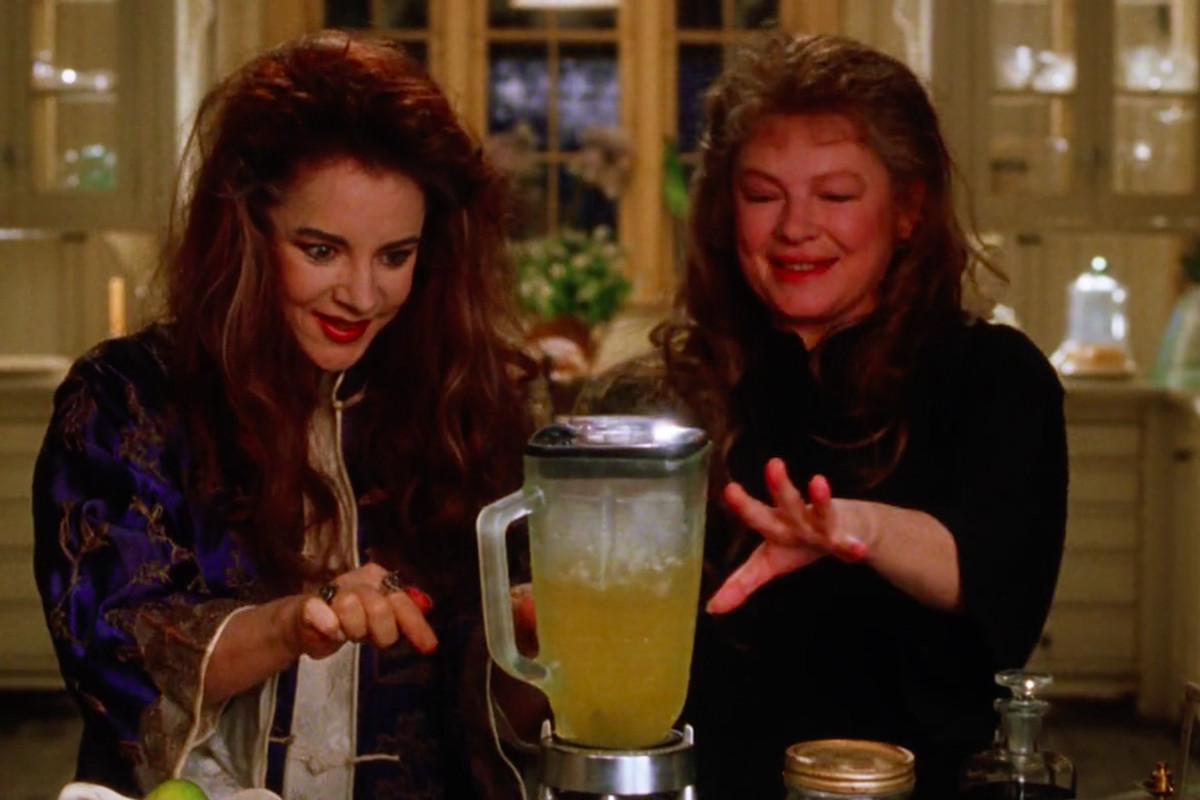 MIDNIGHT MARGARITAS
Ingredients
6oz tequila
2oz triple sec
4oz lime juice
ice
salt
Instructions
1. Cut a lime into wedges and run them around the rims of your glasses. Dip each into salt. Chill in the fridge until needed.
2. Procure 4oz of lime juice (preferably from freshly squeezed limes).
3. Mix the tequila, triple sec, and lime juice in the blender with ice. Blend until slushy!
4. Pour into glasses, add a lime wedge to each rim, and serve.
5. Blast Harry Nilsson's "Coconut" and dance around your kitchen.