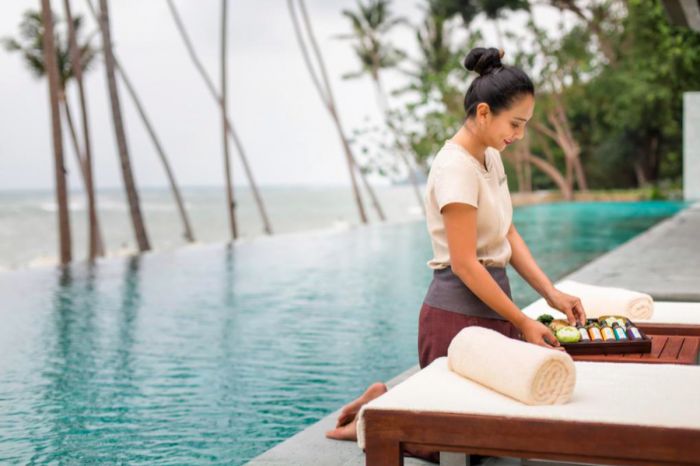 Four Seasons Resort Koh Samui, Thailand
Dedicated to celebrating spiritual and physical wellbeing, this Saturday, June 13, marks the ninth annual Global Wellness Day. Although things might look a little different this year as the non-for-profit organization will instead be hosting a virtual broadcast on everything from astrology and skincare to energy healing. Starting in New Zealand and ending in Hawaii, viewers can log into the 24-hour online presentation of wellness activities, inspirational talks, and panels via the event's social media accounts. Five luxury hotel brands are also celebrating the day with a wealth of thoughtful offerings.
Four Seasons
Standouts from the Four Seasons include healing and mindful experiences conducted by well-being experts and visiting masters at Thailand's Four Seasons Resort Koh Samui. Broadcast via the resort's Instagram page, holistic health practitioner Carol Kandell is hosting a 60-minute Art of Mindfulness workshop, while spa supervisor Rattanapron Morkmeung will share tips on creating a homemade body scrub. The Beverly Wilshire, A Four Seasons Hotel is celebrating too with an itinerary of complementary activities that starts with an early morning mindful breathing class and ends with a sunset meditation, accessible via Instagram.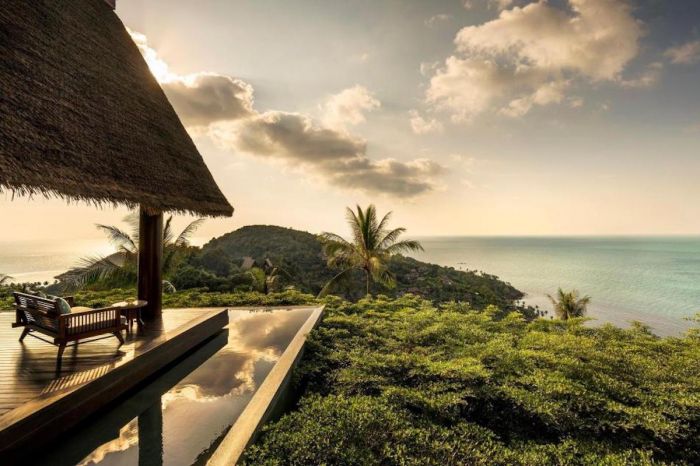 Four Seasons Resort Koh Samui, Thailand
Mandarin Oriental
Take a journey around the world with the Mandarin Oriental Hotel Group's virtual spa and wellness program, '24 Hours of Wellness' via Instagram on June 13. Highlights include yoga on the river at Mandarin Oriental, Bangkok, and a sunset sound-healing meditation session on the Turkish Riviera at Mandarin Oriental, Bodrum. Group Director of Spa & Wellness, Jeremy McCarthy, who will be hosting Wellness Talk: Modern Mindfulness at 6 a.m. HKT on June 14, says the goal of the initiative is to bring Mandarin Oriental's wellness expertise to guests who, for now at least, are unable to visit in person. Check out the full calendar here.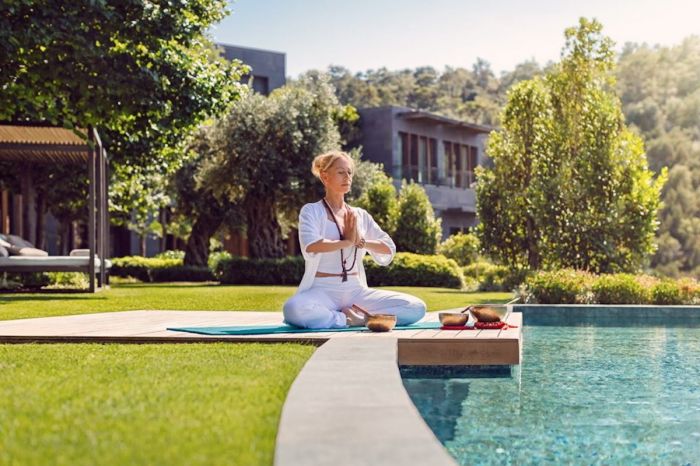 Erbil Balta/PPR Istanbul Production ® Mandarin Oriental, Bodrum
Rosewood Resorts & Hotels
A total of 13 Rosewood Hotels & Resorts from around the world are participating in this year's event with complimentary sessions and experiences hosted by leading wellness, spa, and therapy experts. Live-streamed throughout the day via the @rosewoodhotels IGTV channel, highlights include Yoga for Balance with Rosewood Luang Prabang spa manager Arunthip Brand and her team, a guided "Ritual of Four Elements" Meditation by resident shaman Fernanda Montiel at Rosewood Mayakoba, and DIY Traditional Thai Herbal Compress and Massaging Techniques by spa therapist Ing On at Rosewood Bangkok.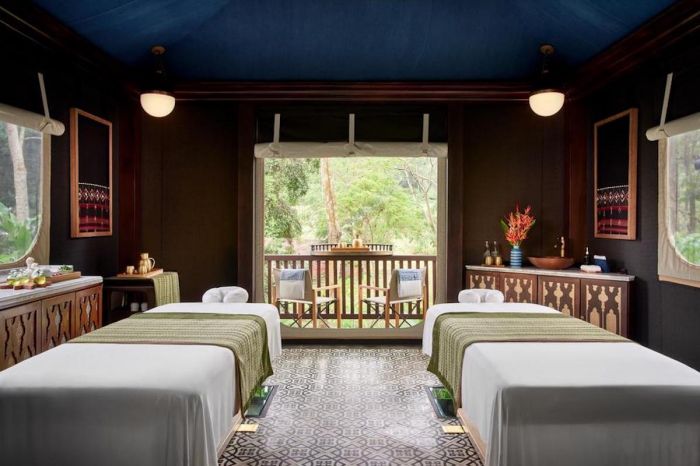 Rosewood Luang Prabang
Six Senses Hotels Resorts & Spas
Shamans, yogis, movement coaches, much-loved authors – even lion trackers – have all shared their expertise over the last couple of months during the lockdown via Six Senses' online and social media platforms. A long-standing supporter of the not-for-profit group, in the lead up to this year's event, they have been joined by special Friends of Six Senses to help viewers take a virtual dive into different aspects of wellness. Fans of the luxury five-star hotels, resorts, and spas can also celebrate Global Wellness Day with activities and broadcasts via their Facebook and YouTube pages.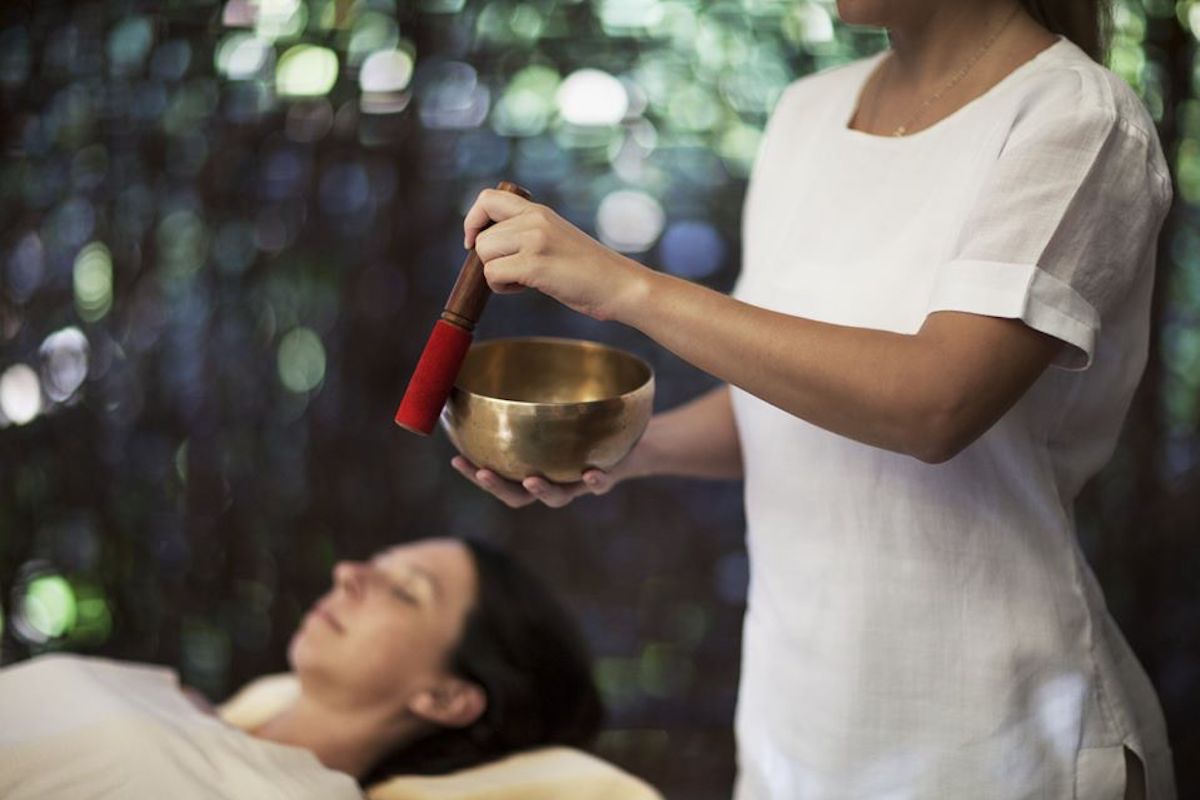 Six Senses Hotels Resorts Spas
Anantara Hotels, Resorts & Spas
Celebrated for instilling their properties with an authentic sense of place, the Anantara brand has a collection of thoughtfully designed destination hotels and resorts across Asia, the Indian Ocean, Middle East, Africa, Europe, and South America. The name – derived from the Sanskrit word and meaning "without end" – is said to encapsulate the excitement of discovery and exploration. Something that the virtual offerings from Anantara Hotels, Resorts & Spas – which include immunity-boosting massages, blessings from a high priestess, and a dawn jog through a UNESCO World Heritage site – should help viewers to feel on Global Wellness Day.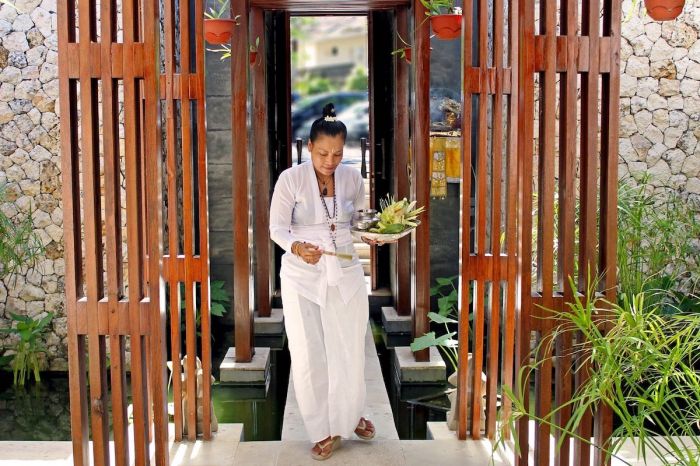 Anantara Hotels, Resorts & Spas