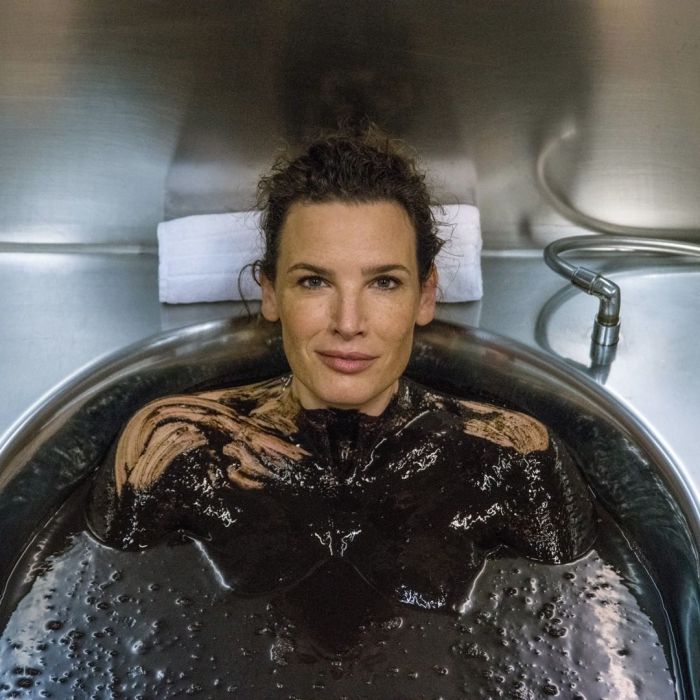 Luxury is about so much more than the stuff that we can buy. It is about our health, quality of life, and being around for our loved ones. Taking care of our health is paramount to enjoying life itself and particularly, as we age, finding ways to live a healthier and longer life becomes even more important.  At the turn of the last century, an Austrian scientist, F. X. Mayr, discovered that much of our quality of health and issues are directly tied to what we eat or, just as important, don't eat. He discovered the value of a whole plant-based diet and health issues caused by eating meat. In a quaint village in central Germany, surrounded by a beautiful park, is a center for wellness with Dr. Mayr's philosophy at its core. This exclusive haven with a focus on long term healthy living is the Gräflicher Park Health & Balance Resort.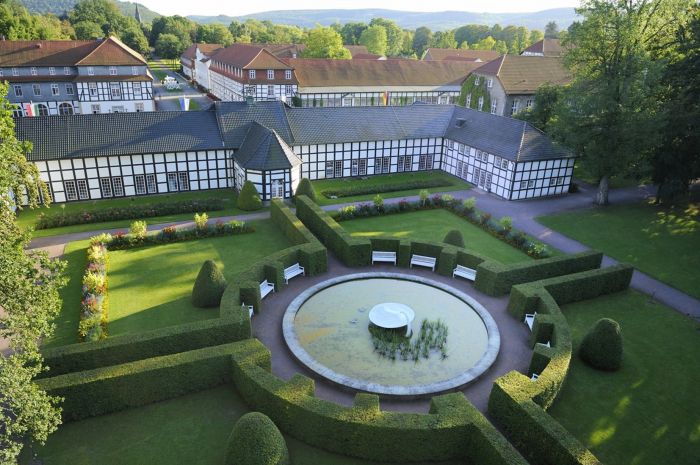 In the little town of Bad Driburg is where you'll find the Gräflicher Park, a vast resort that looks more like a university campus than a resort or health clinic. There are incredible English-style landscaped gardens with all types of beautiful flowers, manicured bushes and ponds where guests relish in the peace and quiet of these natural surroundings. Throughout the day you'll see group visitors to the park, with walking poles in hand, strutting around the park for the day's exercise.
Mainly you'll see the stately architecture of traditional Germany building with white stucco walls, crossed by dark timbers. Elsewhere there are austere structures bereft of any notable design, remnants of the eastern European architecture of the mid-20th century. There are modern structures as well including the contemporary entrance which was part of the multimillion-dollar renovation from a few years ago.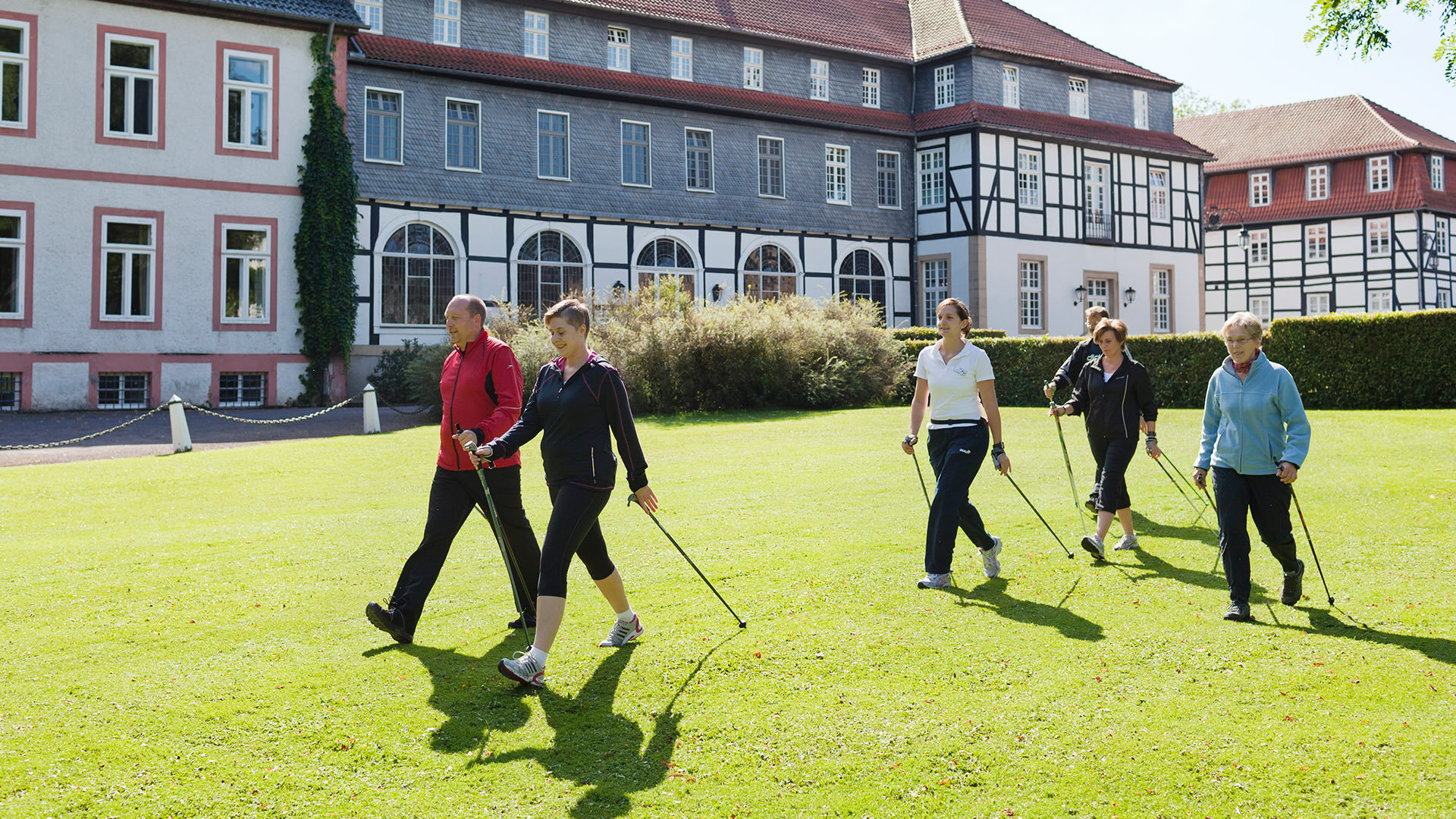 The resort is spread over 160 acres and caters to several client types with everything from spa treatments to Ayurveda, to a host of other services for leisure guests, business conferences and romantic travelers. Gräflicher Park Health & Balance Resort is a luxury resort with all the fine amenities that one would expect with upscale accommodations, amenities and service.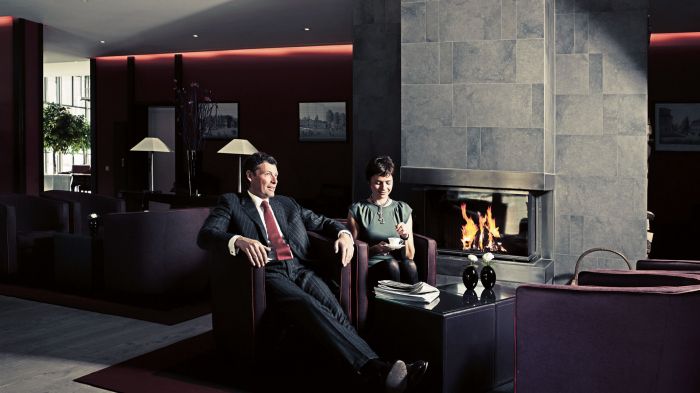 Gräflicher Park Health & Balance Resort is privately owned by a noble family, Count Marcus and Countess Annabelle of Oeynhausen-Sierstorpff, and has a history as rich as Germany itself. The spa was founded 230 years ago and is known for its natural spring and healing waters and the restorative properties of its rich black peat mud. The Gräflicher Park Health & Balance Resort boasts a proud history and has been managed by the family for seven generations since its founding by their forefather, Caspar Heinrich, Count of Sierstorpff, who was born on 19 June 1750.  Quite often you'll see your hosts busy about the property especially Countess Annabelle, who regularly provides guided walks and talks around the property.   
The guest at the clinics are there for a purpose – to get better. Years of neglect and poor habits can lead to feeling unwell, allergies, excess weight, digestive disorders, high blood pressure, circulation problems and many other 'lifestyle-related chronic illnesses'. The Mayr Clinic not only helps in getting their clients on the road back to good health but teaches them about good food nutrition and exercise so that they can maintain a higher level of health after their stay at the clinic. Guests will come for four days, a week or even a few weeks.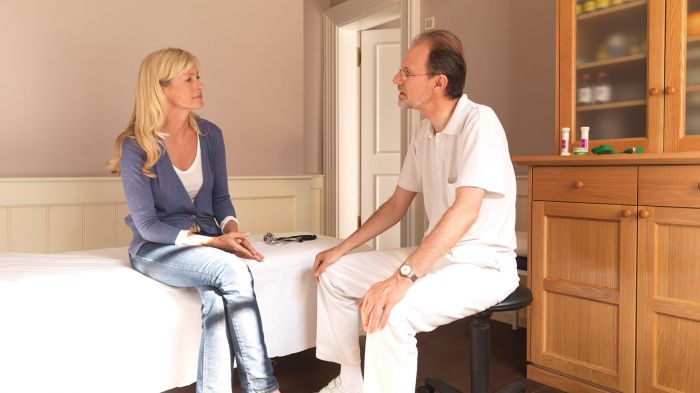 Since 1997, the clinic has been led by experienced F.X. Mayr physician Dr. Henk C. Hietkamp.  His bedside manner is kind and caring as he gives his fatherly advice and prescribes treatments as the first order of business.  Along the way he educates about the Mayr philosophy and how changing eating habits can lead to a better quality of life.
Dr. F. X Mayr was an Austrian naturopath Franz Xaver Mayr (1875–1965) learned that not only what but how we eat has a direct impact on health. The F.X. Mayr treatment works with clients to decrease the excessive demands we place on the digestive system caused by eating too quickly, too much, at the wrong time, and the wrong foods. Clients are taught the correct way to chew slowly to let the saliva and chewing process properly break down food and by slowing down it reduces the appetite as well.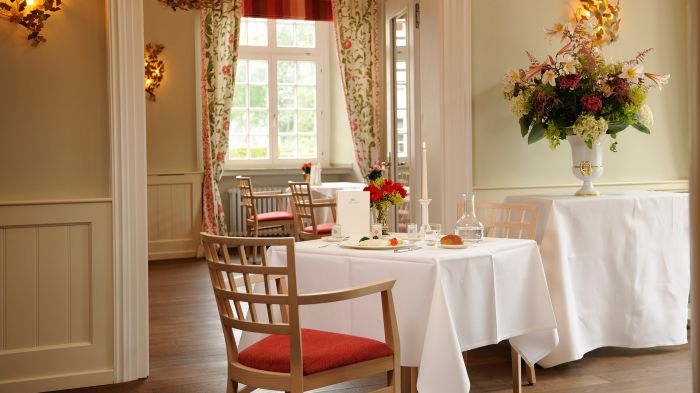 The premise of the Mayr philosophy is that when digested, meat creates a toxic acidic condition in the digestive system. This corrosive condition puts undue stress on the body and creates destruction, illness and even cancer. An acidic condition in the stomach also negatively impacts the bone marrow and the production of oxygen rich blood which leads to heart disease. On the other hand, consumption of unprocessed plants creates an alkaline condition in our bodies which heals and bring the body back into equilibrium creating balance and wellbeing. 
The best way to describe the process would be as spartan; meals on time, limited portions, and slow methodical chewing. Partial fasting is part of the process as well with early dinners until breakfast. Following this process over time will lead to reduced weight as well as an improved digestive function, overall well-being and reduced cancers, high cholesterol and other ailments.
One would not describe the food as a Michelin star degustation dining experience, but that gluttony is probably why guests are there in the first place. Meals are small and served with dry bread and soup. It is food for a purpose beyond getting one full and thrilling the taste buds. After a meal, guests are not gorged which is a problem habit that over taxes the digestive system. Clients however are not hungry either, leading to their energy levels becoming noticeably higher as well as the overall improved feeling of wellbeing.
Beyond the meals, the clinic provides several digestive aids to detoxify the body and cleanse the digestive tract which you'll notice in the waste elimination.  This is a regimented process that involves taking a series of water and tonics, quiet meals at the same time and tonics before bedtime.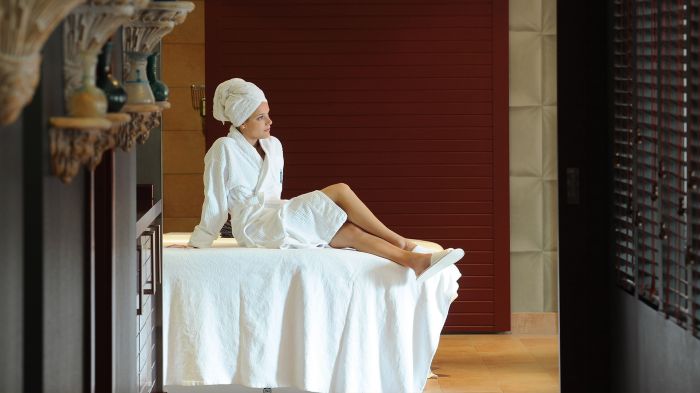 Throughout the stay, there are a series of different health services provided. During the consultation with Dr.  Hietkamp, he will prescribe the treatments based on ailments discussed. The prescribed treatments also vary based on the number of days guests will stay at the clinic.
Behind the austere façade of the Medical Spa and Therapy Centre is a true center of healing. This is a serious health clinic so don't expect flower arrangements under your massage table or ethereal spa music. What you'll find is more of a hospital-type setting where clients are serious about getting to the center of their health issues more than just having another indulgent vacation.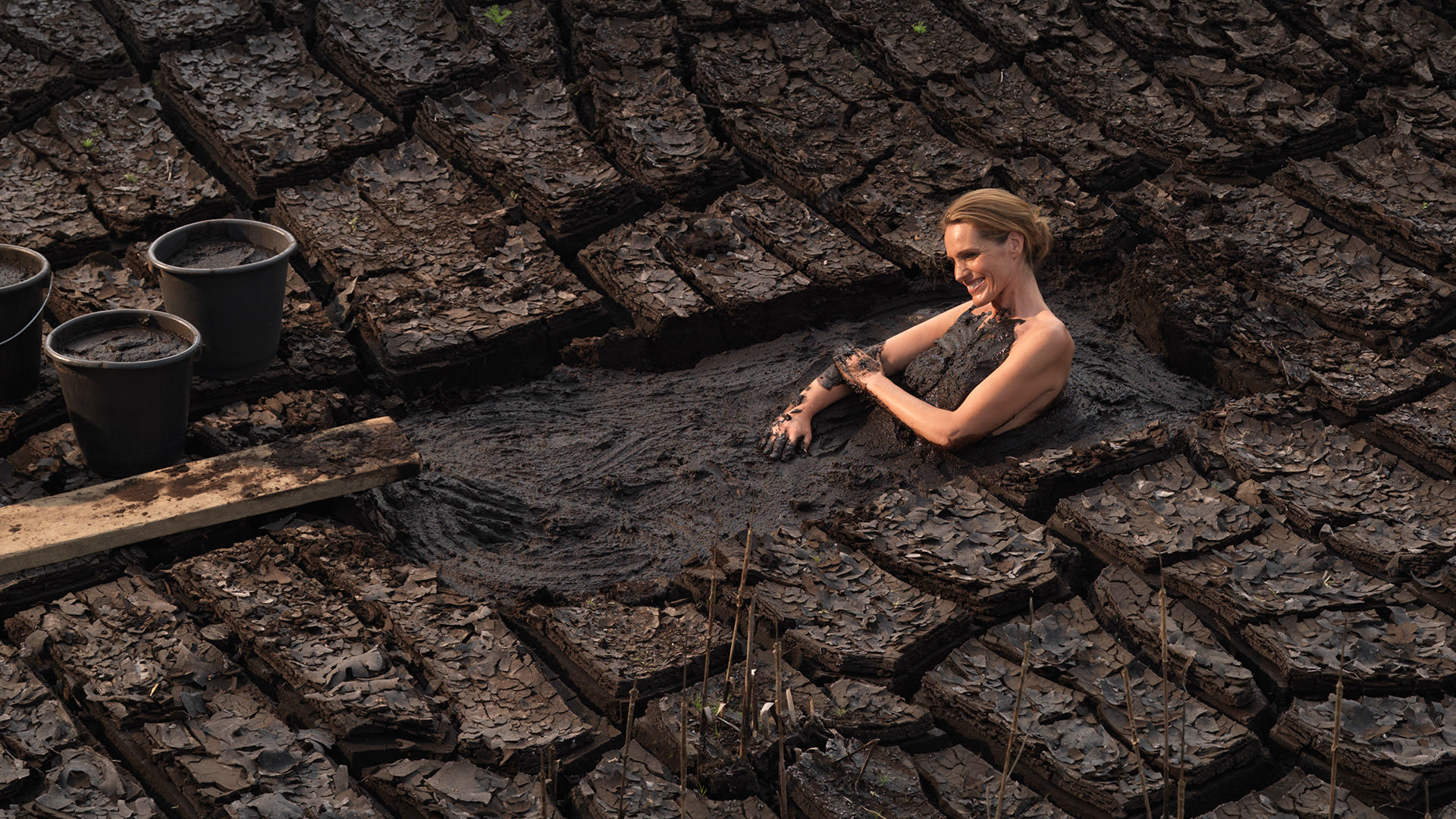 The health clinic provides a number of wellness services from massages, infrared cabins with heat that penetrates deep into muscles, and baths with healing carbonated waters from the Gräflicher Park's own mineral wells. During the consultations, stomach massages are administered to improve circulation in the stomach area, decongest the liver and to stimulate intestinal activity.
The treatments are extensive and varied akin to a healthy-living boot camp.  There are lymphatic drainages for legs and abdomen where a sleeve is placed around the legs and inflated causing pressure so that lymphatic fluids are moved through the system and eliminated as waste.  Another invigorating treatment is the Kneipp Treading Pools which are shallow pools filled with stones and cold water.  Patients walk through the stone path creating a reflexology massage for the feet, stimulation of the veins, and improves metabolism and circulation.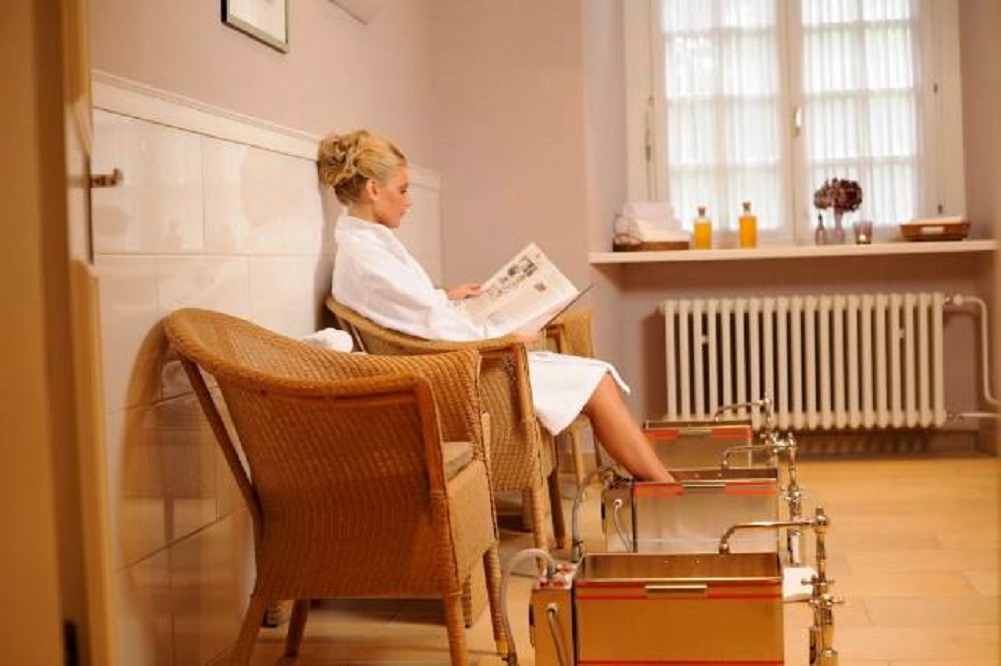 Other days guests will take the increasing-temperature foot bath for twenty minutes where the feet are placed in tanks and the water temperature gradually rises. Don't think about your last foot bath in Bali with the flowers, salt scrub and towel off after. This is clinical and more like a sterile doctor's office than a posh island resort. What guests will remember most are the sixty-minute mud baths where the body soaks in warm viscous peat mud until sweat forms to release toxins, infuse the skin with minerals and leave the skin soft and supple.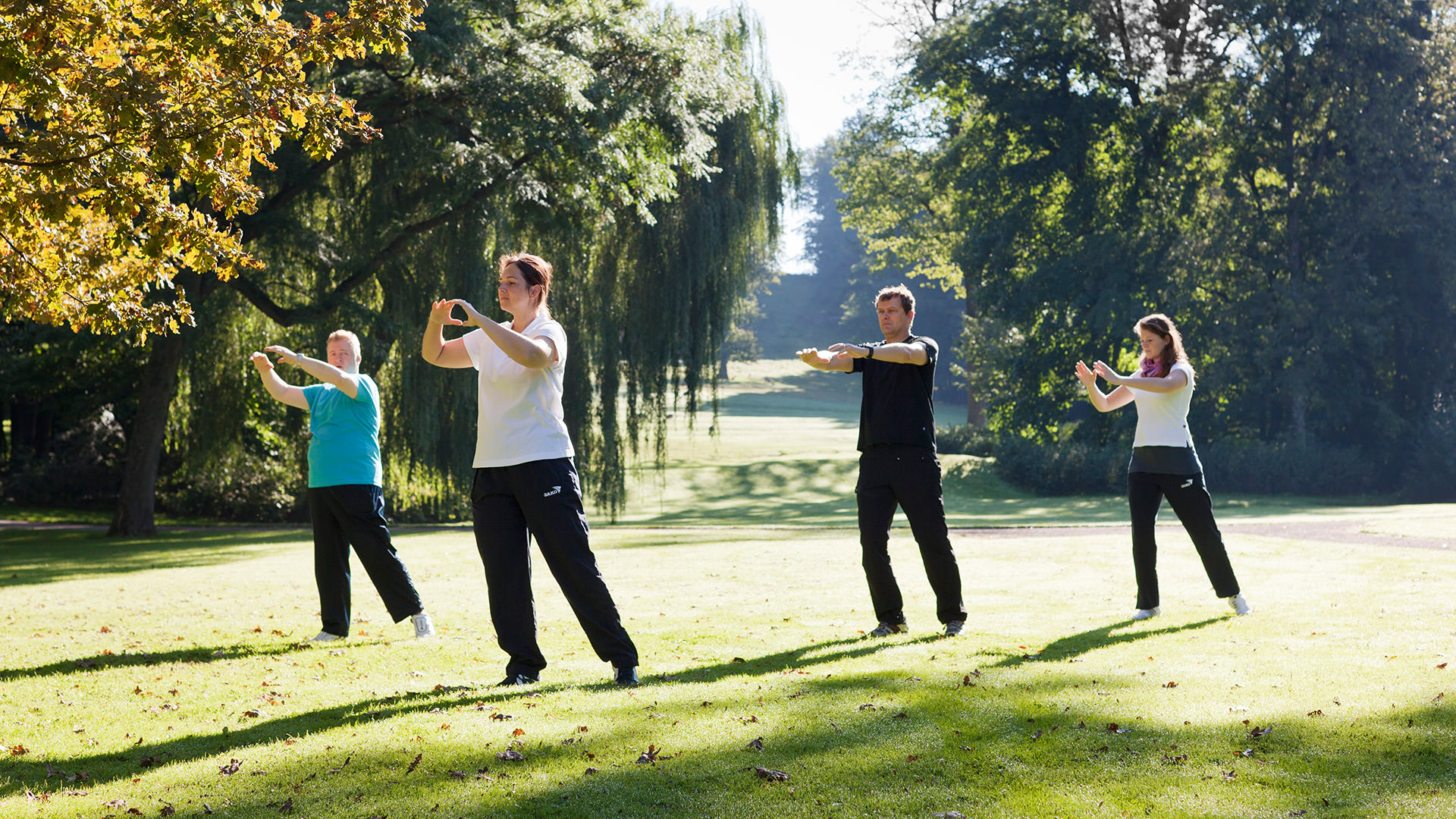 There are plenty of regular resort type actives as well to partake in from the 30-minutes exercise classes including aqua exercises, stretching and Nordic walking. Guests are also encouraged to use the fitness room as well as the heated spa pool, various saunas and steam baths, relaxation rooms and a spacious spa garden.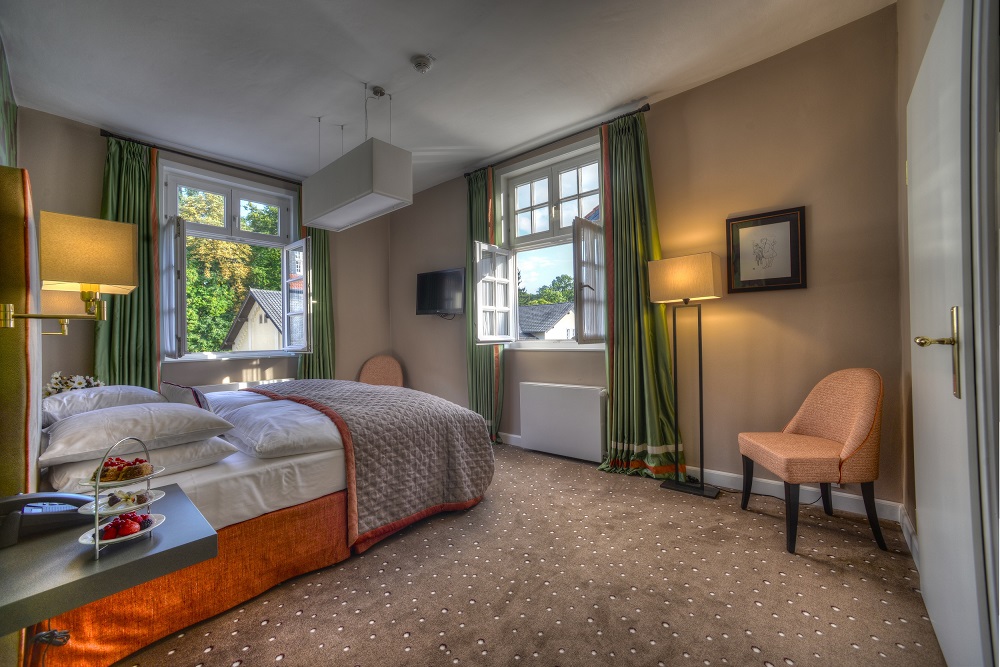 Patients of the Mayr clinic stay all stay in Hölderlin House which is a classic German destined building where meals are served as well as where the doctor's office is located. Accommodations are first rate and spacious with modern classic design and all of the creature comforts that would expect from a luxury hotel, except the minibar.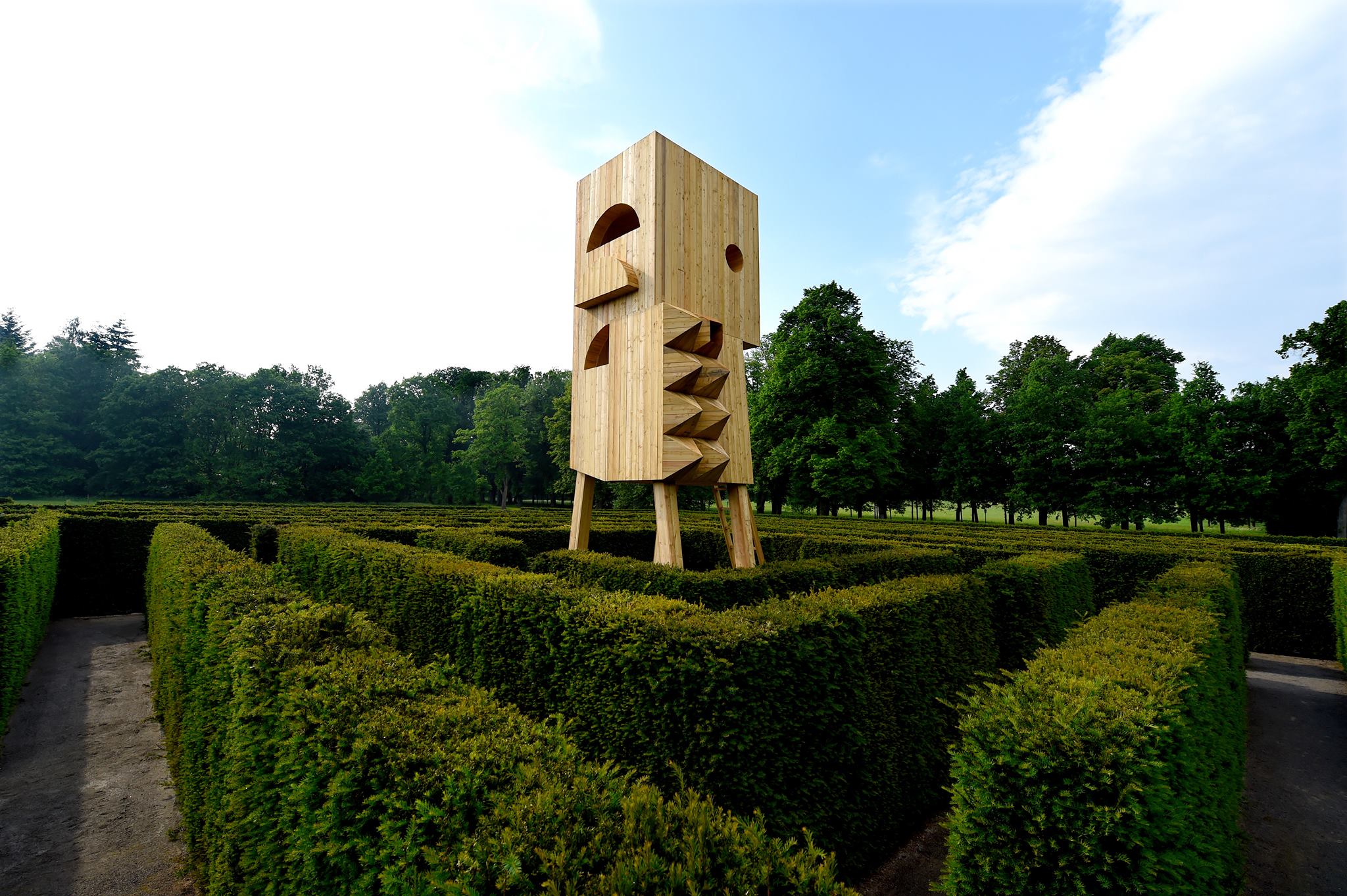 Gräflicher Park Health & Balance Resort is a sanctuary replete with hilly landscapes, dense woodland and lush meadows.  Between treatments there are so many wonderful quite moments to be had while lost in contemplation strolling around the beautiful grounds of the resort. There are walking paths, forested areas and gorgeous gardens designed by award winning gardeners with all manner of exotic flowers and colorful exotic plant life to admire.  The sanctuary's large ponds are a haven for bird life with geese and ducks, and adds to the overall well-being to be in such lovely natural surroundings. There's even a classic French garden maze with seven-foot hedges to literally get lost in until you can find your way out or to the wooden lookout that doubles as an object d'modern art in the center.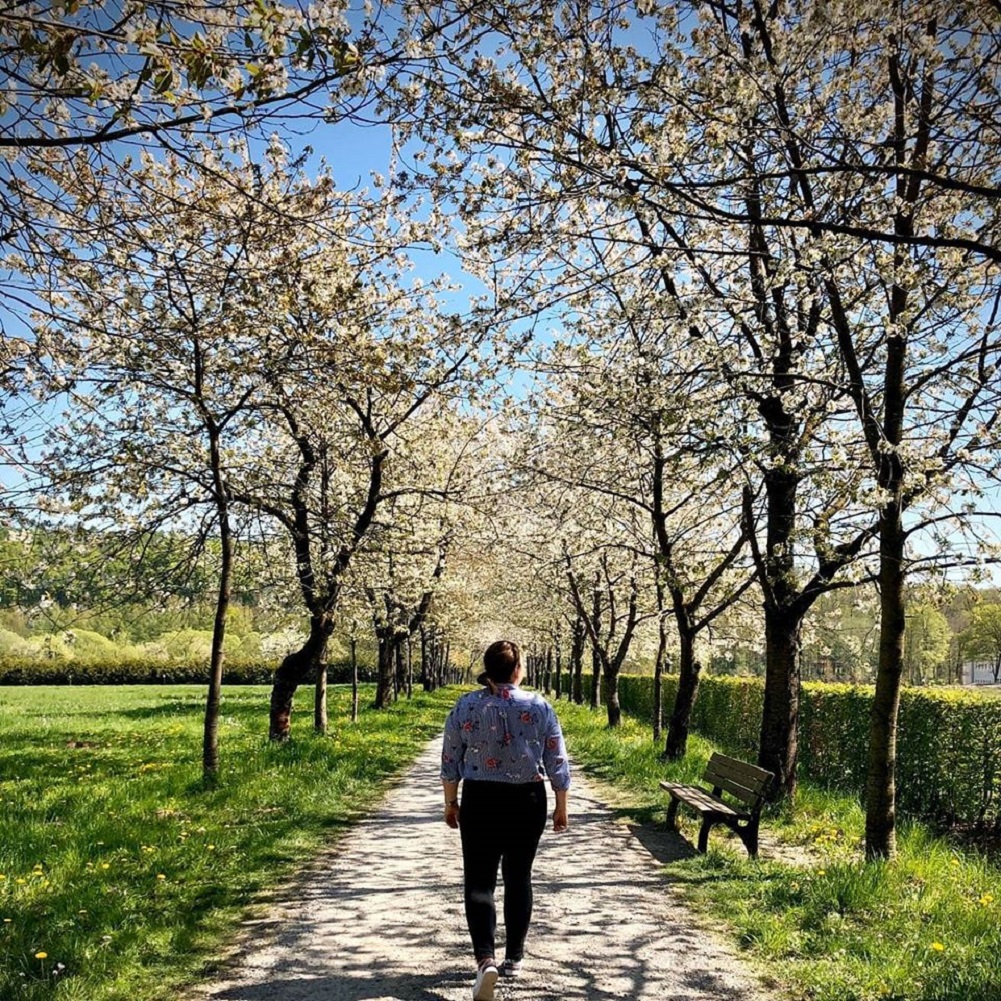 At some point in our lives we have all indulged. That lifestyle over time cannot be sustained and will result in serious damage to our bodies. The clinic is not about having a ten-course degustation menu with wine pairing or lazing about around the pool with a cocktail with a little umbrella in it. That's probably the root cause of the problem. The focus in on the way to get on the path to good health and to redirect our lifestyle and habits under supervised care.  A great way to set off on that road to wellness is at the F.X. Mayr Clinic health retreat at the Gräflicher Park Health & Balance Resort.