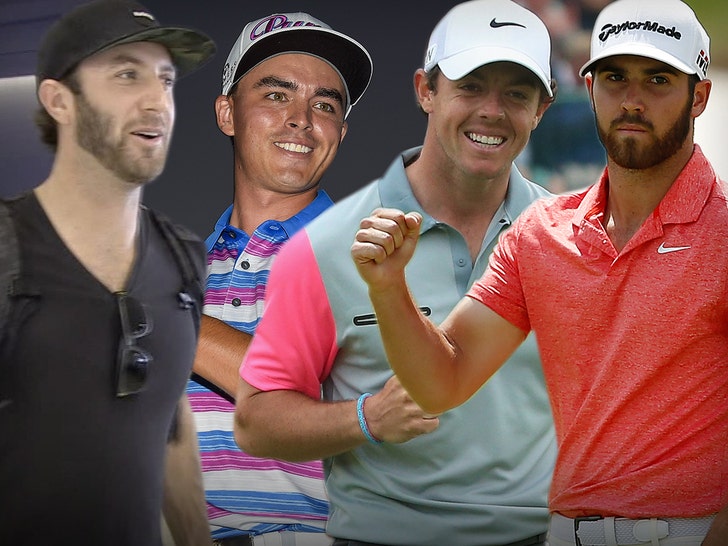 Breaking News
Four of the biggest names in pro golf are gearing up for a 2-on-2 skins game in Florida this weekend … and IT WILL AIR ON LIVE TV!!
YES, PRO GOLF IS BACK … SORTA!!!
Of course, with the COVID-19 pandemic in full swing, there will be social distancing protocols in place … no caddies and no carts!
The event, called the "TaylorMade Driving Relief" competition — airing on NBC and The Golf Channel — will follow the classic "Skins" format.
In other words, each hole is played separately — with a cash prize for each hole. If there is a tie on a hole, the "skin" is carried over to the next one (and the next and the next and so on) until someone wins.
The first 6 holes will be worth $50,000 each. The next 10 holes will be worth $100,000, the 17th hole will be worth $200,000, and the final hole will be worth $500,000.
Each team will also begin with $500,000.
McIlroy and Johnson will play for the American Nurses Foundation, and Fowler and Wolff will play for the CDC Foundation, according to Golf.com.