At the beginning of our now apparently unending isolation, we put out a call asking that those of you who need something good to read in this trying, frightening time, might send us a few of your favorite books (and other things) so we could recommend a good book for you to read. And turns out quite a lot of you are looking for something new to read! We've gotten hundreds of requests, from everywhere from Belgium to Rome to Cape Town to Ireland to Tasmania to Singapore. So firstly: thank you. We are all reading together in solidarity!
You can find our first round of 50 answers, pulled from email, Facebook, and Twitter, here. Our second round is here. Our third round is here. Our fourth round is here. Our fifth round is here. Our sixth round is here. Our seventh round? Here. While we (still and forever) haven't been able to get to every request, and while we've had to slow down a bit (from rounds of 50 to rounds of 10), we're hoping that these recommendations might be useful to more than just the readers who sent them in, which is why we are continuing to publish as many as we can for all to see. Read on, everyone.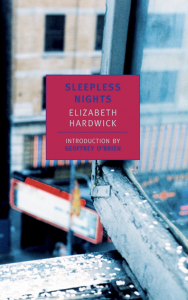 Lucy F. loves:
Eve Babitz, Eve's Hollywood
Virginia Woolf, Mrs. Dalloway
Linda Rozenkrantz, Talk
Iris Owens, After Claude
Ali Smith, How to be Both
Can you think of something with lots of joie de vivre that I would enjoy?
I also broke up with my partner just as quarantine began—so I'm actively try to avoid anything too romantic!
Lit Hub recommends: 
Sorry to hear about your breakup, Lucy—but I've got something better than love for you: Elizabeth Hardwick's Sleepless Nights. It fits right in with your list of cool, sharp-edged novels and your obvious love for fragmentation and refraction, and particularly the literary experimentation of the 70s. It is plotless in the best way; Lauren Groff once wrote that it is "organized more like a piece of music than like a traditional novel, with its long slow build of themes and lives; as such, you can open it to any chapter and start to read, just as you can play movements from a symphony out of order without damaging the experience of letting individual movements pour over you." Slightly more linear but just as dear to my heart is Renata Adler's Speedboat, which is also a must-read for you. –Emily Temple, Managing Editor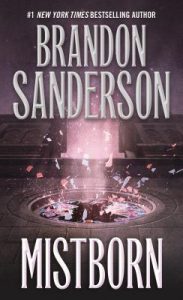 Tilly F. loves:
Robert Jordan, The Wheel of Time series
Sebastian Faulks, Birdsong
Delia Owens, Where the Crawdads Sing
John Boyne, The Heart's Invisible Furies
Anything by Robert Galbraith
Lit Hub recommends:
Since you love The Wheel of Time books, I must implore you to check out Brandon Sanderson's Mistborn series, in which a young woman with extraordinary powers finds herself embroiled in the complex machinations of an empire built on a sophisticated and bloody magical system. I also want to recommend The Marsh King's Daughter, by Karen Dionne, since you liked Where The Crawdads Sing—you can tell why from the title alone! –Molly Odintz, CrimeReads Senior Editor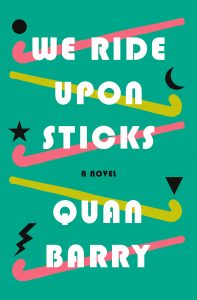 Erin M. loves:
I would love to ask for some recommendations for books to get for my sister. She really enjoys things set in the 80's, usually with a coming of age theme in them. For example, her favorite shows/movies are Stranger Things and Stand by Me.
Markus Zusak, The Book Thief
Celeste Ng, Little Fires Everywhere
Amy Engel, The Roanoke Girls
Lit Hub recommends:
Oh Erin, you're about to be your sister's favorite person (if you aren't already). She absolutely needs Quan Barry's latest novel, We Ride Upon Sticks, in which the members of a girls field hockey team in Danvers, Massachusetts all pledge their souls to a dark force via an Emilio Estevez notebook. It's funny, it's moving, it's coming-of-age, it's extremely, extremely 80s. She'll love it. –Emily Temple, Managing Editor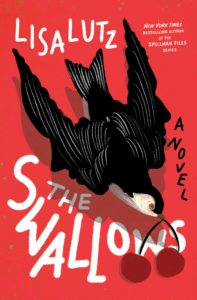 Sarah Q. loves:
Jessica Townsend, the Nevermoor series
Robin Stevens, the Murder Most Unladylike series 
Elizabeth Gilbert, City of Girls 
Magical school settings, but more grown up (I've already tried The Magicians by Lev Grossman and The Name of the Wind by Patrick Rothfuss, which were both great, but I want more school vibes, dammit!)
The found family trope
Brooklyn Nine Nine
Schitt's Creek
Ratatouille
Parasite
Please don't recommend anything too hard-hitting/sad—I'm really wanting something heartwarming to help during this time.
Lit Hub recommends:
Since you love school settings, I must recommend The Swallows, by Lisa Lutz—it's not magical, but it is triumphant! A bored misanthrope heads to a remote private school to hide out from life, but soon finds herself in the midst of a gender war. The boys in the school are up to something nefarious on a secret website, and it's up the new teacher and the female students to take the site down—and have their revenge. You should also check out Catherine House, by Elisabeth Thomas, which reminded me of The Magicians combined with The Name of the Wind, so it should be right up your alley. In a private college where only the most promising students are admitted, scientists are hard at work finding new applications for a mysterious new substance they call plasm, used to heal mind, body, and objects. Plasm seems to bring joy to students in even the darkest places, but is it worth being used as a test subject for unknown purposes? One particularly resourceful student decides to find out. –Molly Odintz, CrimeReads Senior Editor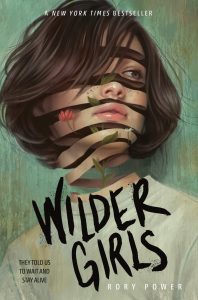 Mackenzie L. loves:
Scott Hawkins, The Library at Mount Char
Marisha Pessl, Special Topics in Calamity Physics and Night Film
Carmen Maria Machado, Her Body and Other Parties
Paulo Coelho, The Witch of Portobello
I like cats, and space, and all things creepy!
Lit Hub recommends:
This list gives me the perfect sense of what you like: all of these books traffic in that surreal, something-is-wrong stomach feeling, not to mention evocative sentences and devious storytelling. Here are three books that gave me the same sensation: Mona Awad's Bunny, which is like Heathers meets Chucky, Rory Power's haunting Wilder Girls, though be warned that it takes place in a school for girls under quarantine, and Leigh Bardugo's Ninth House, which I have already recommended too many times in this section, but is probably just what you're looking for. –Emily Temple, Managing Editor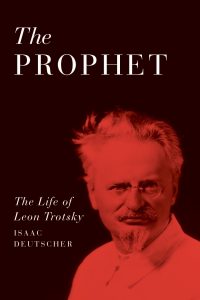 Michael M. loves:
Robert Caro, The Years of Lyndon Johnson
Robert Caro, The Power Broker
William Manchester, The Last Lion Vol 1/2/3
Lit Hub recommends:
Hi Michael M.! Since you like epic political biographies, you gotta check out Isaac Deutscher's The Prophet—Deutscher began writing the three volume history of Trotsky's life and work before Stalin's death, and risked his life and that of his family to complete the project. As a defector to the West, and an avowed Trotskyite, he was also in a unique position to seek the truth and the cooperation of those closest to Trotsky, and had Trotsky's wife's permission to access her late husband's archives long before any other historians were able to peruse these documents. Plus, the writing is (although I perhaps shouldn't use this adjective about a life-long communist) masterful; the arc is literary, the story grand, and the tragedy—Shakespearian. –Molly Odintz, CrimeReads Senior Editor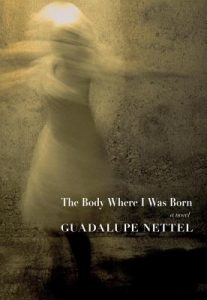 Benjamin M. loves:
Morgan Parker is my poetry queen.
I wanna live in a Kelly Link story.
Elena Garro, Clarice Lispector, Amparo Dávila and Mariana Enriquez are just… <3E
Anything depressing with prose and stunning poetics and lgbt+ minority characters is my jam.
Lit Hub recommends:
Oh, lots of good stuff to go on here. I assume you're all over Carmen Maria Machado, so I won't even bother recommending her work. Do you know Guadalupe Nettel? Her novel The Body Where I Was Born, translated by J. T. Lichtenstein, is about a girl born with an abnormality—"a white beauty mark"—on her eye, growing up in Mexico City—it's weird and expressive and very good. I also thought of Larissa Lai's Salt Fish Girl, which is basically a Kelly Link world only even weirder. Also, it's not out until August, but I am 100% sure you need to read Luster by Raven Leilani. Just trust me. –Emily Temple, Managing Editor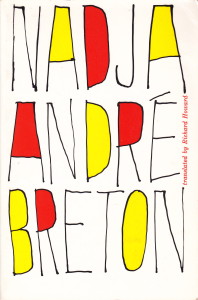 Bhivesh B. loves:
I prefer novels that are 300 pages or less as I do not get to devote too much time to reading. Besides, I am a pathetically slow reader. Recently, I read the first title in my list below and am floored by the rich, fiery imagination on display. I really want to delve more into Surrealism as Carrington's book has piqued my interest about it. Here are three books that I love a lot:
Leonora Carrington, The Hearing Trumpet
Milan Kundera, The Book of Laughter and Forgetting
Maria Semple, Where'd You Go, Bernadette
I really want to explore literature that reflects on the subconscious and the human psychology through art.
Lit Hub recommends:
Well, that's easy: first of all, you should pick up Carrington's Complete Stories, and then—the traditional entry point for surrealist literature is André Breton's Nadja, and lucky for you it's only 160 pages. Here are a few more options for you, if you want to keep exploring. I also think you'd really like Jeff VanderMeer. –Emily Temple, Managing Editor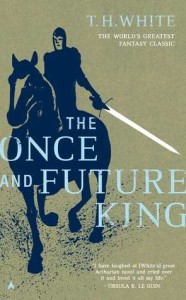 L. K.'s son loves:
Ransom Riggs, The Mrs. Peregrine series
Lev Grossman, The Magicians series 
Dan Brown, The DaVinci Code (plus the rest of the series)
He's only 13, so *I* would prefer something relatively light on the violence/sex scale, but he is currently insisting on only adult books, and I'm not going to discourage him from reading what he wants to read. . .
Lit Hub recommends:
Try one of the classics: T. H. White's The Once and Future King, which is widely considered to be one of the best works of fantasy ever written, and is appropriate for just about any age, from 13 to 113. It's Good Clean Fun, but doesn't feel like it. And considering his interest in Lev Grossman's winking, lampshading novels, he might also like Good Omens, by Neil Gaiman and Terry Pratchett, which has a similar tone and doesn't take itself too seriously. It's only Slightly Dirty Fun. –Emily Temple, Managing Editor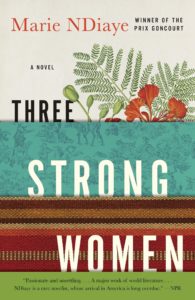 Candice C. loves:
George Eliot, Middlemarch
Joy Williams, The Visiting Privilege
Mike Davis, City of Quartz 
In other words, I love Victorian novels, including contemporary takes like The Luminaries and Normal People; writer's writers, like Williams and James Salter; and smart people who write with swagger.
Lit Hub recommends:
Love this list, Candice. Though it's probably been over-recommended in this column, I daresay you'd like Elif Batuman's The Idiot, which has the heft of Middlemarch and enough brains and swagger to fell an army. I have a whole list of writer's writers for you, but one that particularly came to mind was Marie NDiaye, whose Three Strong Women won the Prix Goncourt. And finally, since you're open to nonfiction: Janet Malcolm! Talk about swagger. –Emily Temple, Managing Editor
---